WestQuay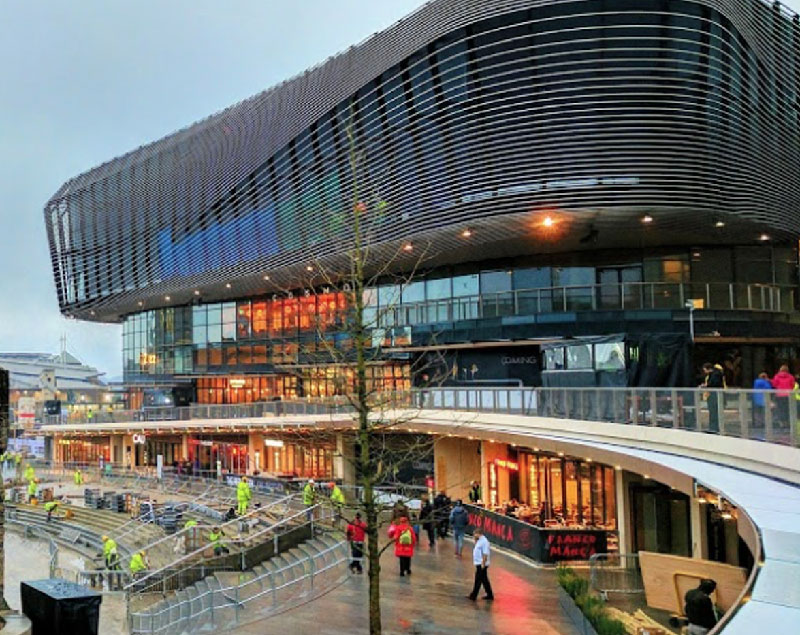 Westquay in Southampton is the UK's largest dining and leisure-led development. The 93,500 square-metre complex was completed in late 2016 and is home to 25 restaurants. These are expected to generate over 100 240-litre bins of unavoidable food waste per week for recycling.
Westquay is owned by Hammerson, whose portfolio includes 21 major shopping centres in the UK and France. Westquay's building facilities provider is ABM. Both organisations are committed to the cost effective, socially responsible management of unavoidable food waste, with an emphasis on segregating this waste, then ensuring it is recycled.
Project Requirements
Typically, most shopping centres manage food waste by collecting it from restaurants and cafés to be placed in bins located in waste and recycling areas. Those bins are then wheeled to the centre's service yard, where they are stored for collection.
However, at Westquay South, the combination of a large number of restaurants and limited service yard space raised three significant issues:
Even with daily pick-up, the large number of bins would occupy too much space.
Pick-up frequency might interfere with truck deliveries.
The annual 300-plus food waste pick-ups would increase both health and safety risks, as well as carbon emissions.
'Our goal is not just to meet environmental requirements but to be ahead of the curve, which is where OWL's service places us.'
Kate Neale,
Environmental and Energy Manager, Hammerson Plc
OWL Solution
OWL installed a standard-sized BioWhale, which can store the equivalent of 12 tonnes of food waste (or around 150 240-litre bins), yet has the footprint of just 10 wheeled bins. The unit was placed in Westquay South's service yard, where the bins waiting for pick-up would have stood.
Westquay South's BioWhale was specially designed to meet the centre's space needs. Conventional BioWhales have a steel hopper on the side, into which food waste is loaded. Westquay South's unit has been designed to allow waste to be loaded from a raised loading dock, via a 120-litre bin lifter.
Based on customer traffic in Westquay South, OWL expects to empty its BioWhale every 10 to 14 days.
Customer Benefits
OWL's full-service solution costs less than alternative solutions yet offers the following advantages
Odour-free and hygienic food waste collection – unlike bins, which can spill, and compactors, which can leak.
Low risk of pests and vermin.
Lower carbon emissions, due to over 80% fewer waste collections.
Lower health and safety risks, thanks to far fewer waste-vehicle journeys.
BioWhale allows Westquay to optimise limited recycling space.
OWL's solution brings stronger recycling and responsible business credentials.
'The BioWhale technology means that instead of hundreds of waste picks-up a year we now have dozens, resulting in sustained and significant operational savings.'
Lee Fitzgerald,
Divisional Director, ABM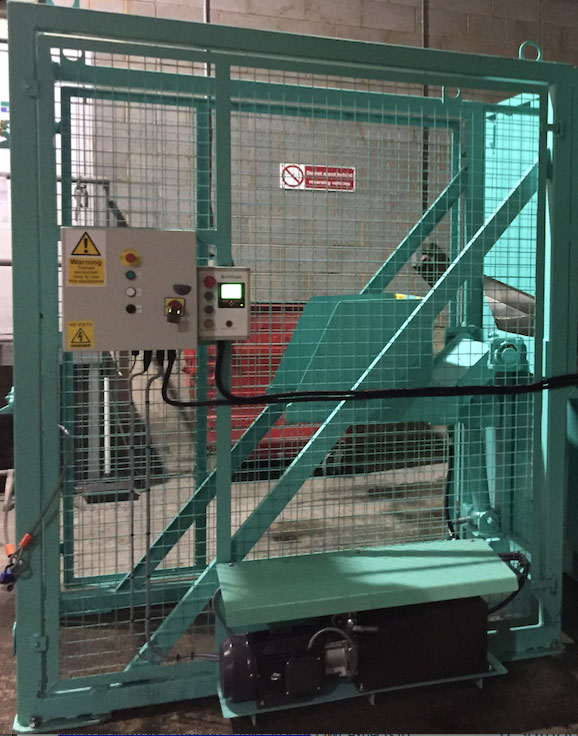 Like many of our users, Westquay South produces large amounts of unavoidable waste, and thus requires a bin lifter to load the hopper. This is positioned to load into top of BioWhale.